A secure partner for the construction industry
Since its inception, MaxiDoor has had a special relationship with construction companies. We have a built-in process to support, collaborate with and deliver doors, steel glass partitions and windows to construction companies.
Our safety doors and steel sections withstand wear and have a long service life, they must withstand opening and closing frequently in these environments. It is also important that they live up to the right safety class in terms of fire, burglary safety and sound insulation. At MaxiDoor we are experts in safety, which permeates the products. We offer the customer the opportunity to order door and parts fully coated and mounted excl. lock cylinders. We then have full control that the product is properly coated and assembled in accordance with type approvals. The products are marked with a nameplate and a CE marking.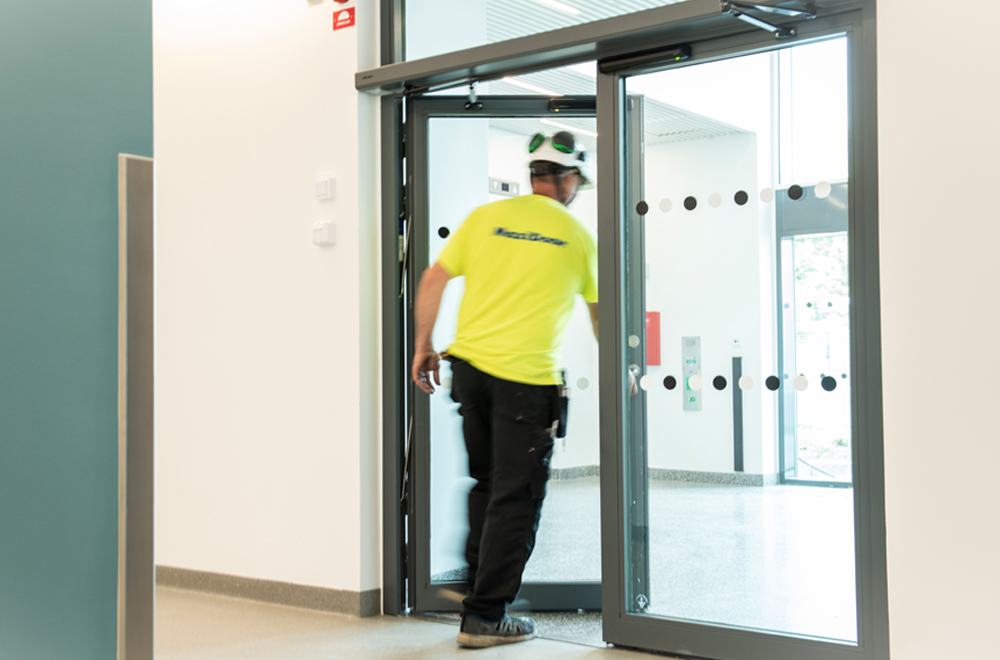 Reference case - Campus USÖ