quality
We feel great responsibility for ensuring that our products and solutions contribute to sustainable development in society. We closely follow the laws and requirements imposed on us as a manufacturer and we work long-term to minimize our environmental impact. We are certified according to ISO 9001, ISO 14001 and AFS 2001:1 (1 8000).
We use documented processes throughout the entire line to ensure good quality in products and deliveries. For information regarding product certificates, please refer to the respective product information.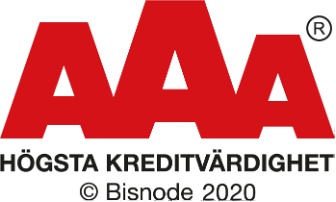 Quality in products, analysis and delivery
MaxiDoor shall, with the following quality principles, be industry-leading by:
High performance and quality of manufactured products
Great availability of assortment
Accurate, fast and easily accessible information
Efficient and precise order management
Secure deliveries
Professional treatment and relationships with customers
Customized and efficient solutions
Systematic improvement work for increased efficiency and customer satisfaction
environment
MaxiDoor will constantly improve its environmental work and contribute to sustainable and sustainable development.
We will comply with environmental requirements
We will make demands on suppliers
We will have efficient handling of residues
We will minimize energy and material consumption
work environment
MaxiDoor shall in its work environment work:
Strive to minimize risks and injuries in the workplace
Characterized by good competence in all positions
Provide opportunities for professional development
Work for continuous improvement
Follow current regulations and procedures
CE marking
Since 1 July 2013, all construction products covered by a harmonised standard shall have a CE marking and declaration of performance. MaxiDoor of course complies with this requirement and we send you a declaration of performance for all CE-marked products.