Select security door based on the desired level of security
A steel security door is basically a reinforced fire door. We offer protective doors in different security classes (SSF class 1, 2, 3). Security doors with different protection classes can be a requirement from different insurance companies but also a security for the property owner and the user.
Choosing a protection class
Our security doors are available in protection classes RC2 to RC5. RC stands for resistance class, which is a well-used term in door and security. Which protection class you choose depends on your needs and where in the building the door will be located, i.e. what the door is intended to protect. The most common security door is RC3, which corresponds to MaxiDoor's SD-BD security door. This door model provides you with considerable protection against both fire and burglary. What distinguishes different door models and protection classes is the choice of material, the thickness of the door and the various types of special reinforcements that can be added to the door leaf and the frame to make attacks more difficult. For a security door to be awarded a security classification, it must undergo thorough testing by an accredited testing body. MaxiDoor tests its doors at RISE Research Institutes of Sweden AB. It is a Swedish wholly-owned government research institute that works with universities, industry and society for innovation development and sustainable growth. This ensures that our doors meet the highest safety standards and that they have been thoroughly tested for tough conditions.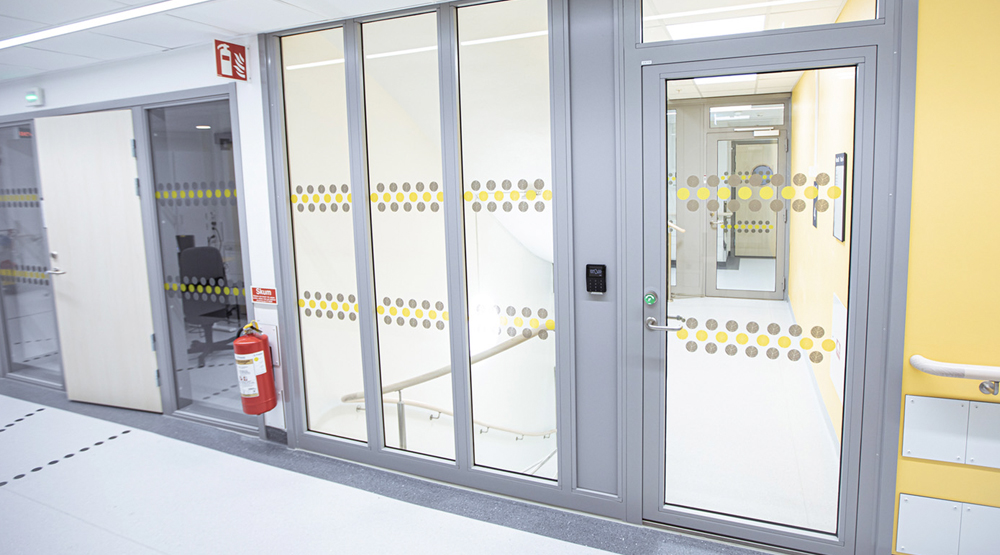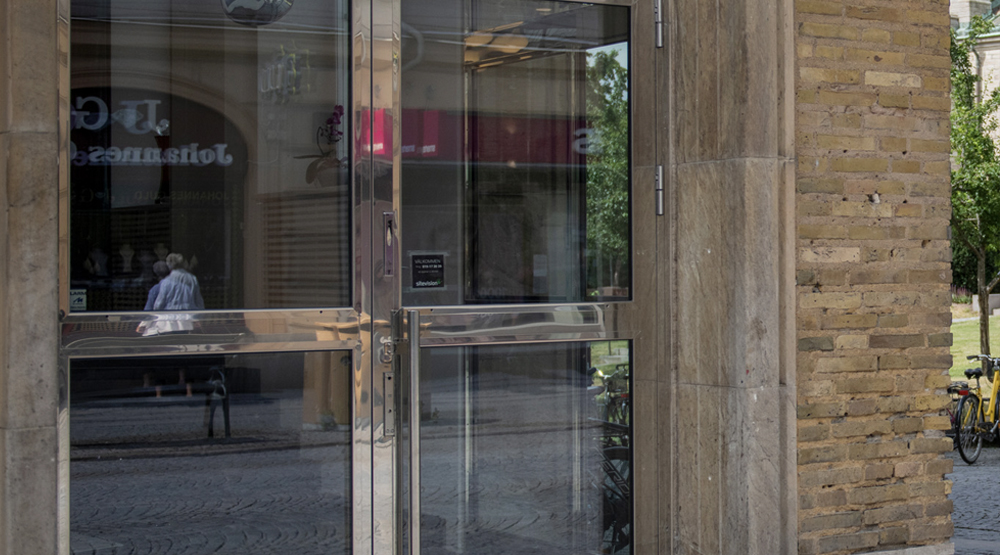 Which door should I have?
We always recommend that you contact one of our highly experienced sales representatives who can tailor an optimal solution for you based on your needs. For example, if you have a simpler need and consider the risk of burglary to be fairly low, a lower protection class may be recommended in some cases. Our door for basements, warehouses, car parks, storerooms and the like is the IB-BD security door, with protection class RC2.
For higher burglary risks, or when what you want to protect is of higher value, we usually recommend that we start with our highest security door in the range, security door SD 4. The door can then be equipped with an automatic door and code lock for increased security. Finally, SD4 is also available in bulletproof FB6(NS) and explosion-proof (EXR3) versions, both as single and double doors.
Smooth door, steel glazing or glazed door?
A smooth door means a door without glass, completely clad in steel. Due to its simple design, this model is a more cost-effective solution compared to other models with glass. For example, in cases where the door is to be located in interior spaces such as basements or parking garages where appearance is usually less important, a plain security door is often chosen.
A steel glazed section is often chosen when appearance is of greater importance, for example as a door in entrance areas. Another example is as a passageway between different departments where you want to be able to see through at the same time as you need to create a boundary. These sections are used in shop entrances, the public sector and in office buildings. We can build our steel glass partitions up to safety class RC5, bullet resistance BR6NS/FB7NS and explosion class EXR5NS with glass. Because the glass is specially made, it does not give the burglar any noticeable advantage when compared to a plain security door.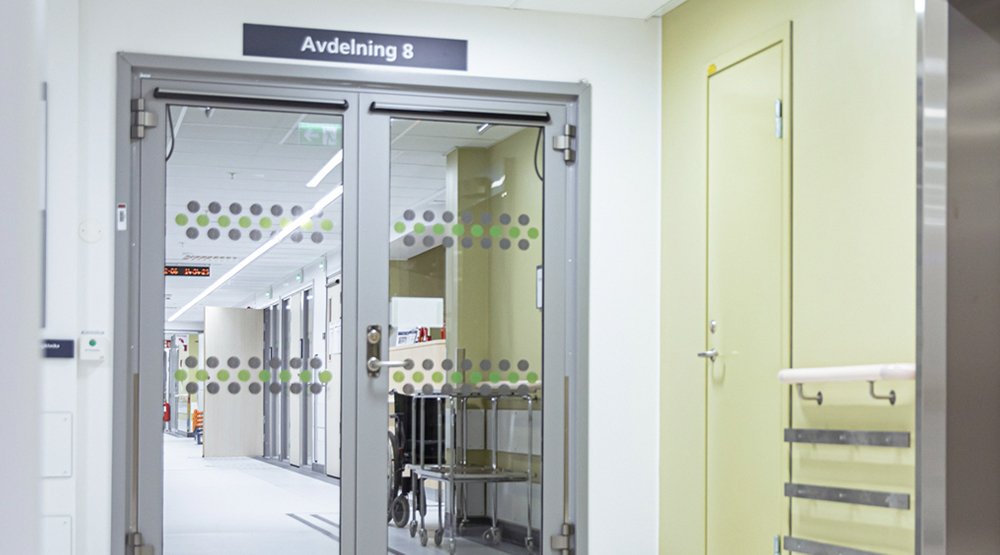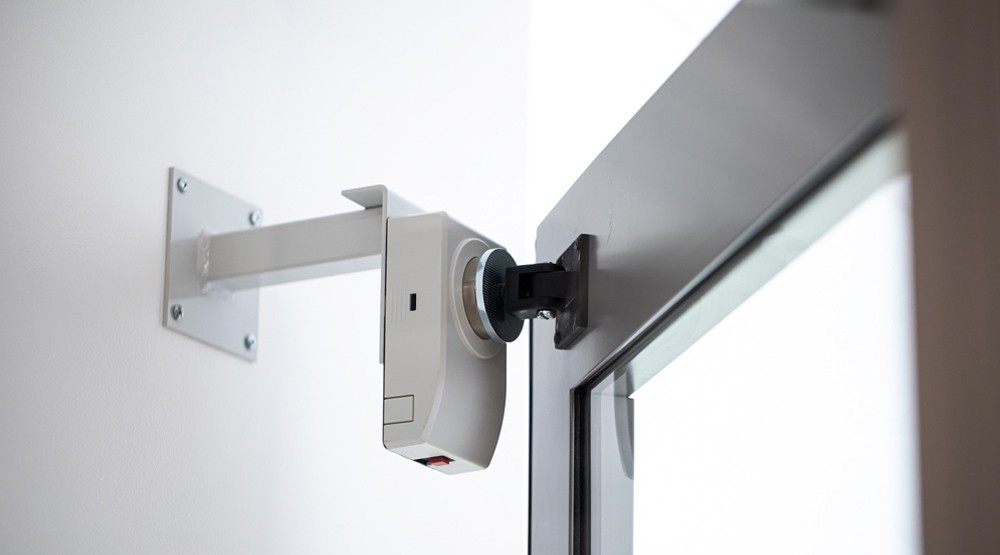 Options and door electronics
As a natural part of our mission, we recommend the choice of locks, access systems, sidelights/overlights, door closers, thresholds, glazing, handles and give you design tips regarding colour, material finish and screen printing on the glass. We work with some of Sweden's leading suppliers of locks and fittings and can offer a wide range of options to make your security doors complete in terms of both security and function.
Talk to a door expert
Contact us at MaxiDoor for a tailor-made solution. We'll help you find out what protection rating your doors should have and put together a cost-effective total solution that includes everything from the door itself to a complete contract from start to finish.