Protecting your building with steel doors based on the desired level of security
Steel security doors are basically reinforced fire doors. MaxiDoor offers doors in different security classes (SSF class 1, 2, 3). Doors with protection class can be a requirement from authorities or insurance companies, but are also a security for the property owner and user.
Choosing the protection class for your security doors
Our burglar-resistant steel doors are available in protection classes RC2 to RC5. RC stands for resistance class, which is a well-used term in door and security. Which protection class you should choose depends on your needs and where in the building the door will be located, thus what the door is intended to protect. The most common door has an RC3 classification, which corresponds to MaxiDoor's SD-BD security door. This door model gives you substantial protection against both fire and burglary.
What distinguishes door models and protection classes is the choice of material, the thickness of the door and the different types of special reinforcements that can be made in the door leaf and in the frame to make attacks more difficult. For a security door to be classified, it must undergo thorough testing by an accredited testing body.
MaxiDoor is testing its doors at RISE Research Institutes of Sweden AB. This is a Swedish state-owned research institute that works with universities, industry and society to develop innovation and sustainable growth. This ensures that our doors meet the highest safety standards and that they have been thoroughly tested for tough conditions.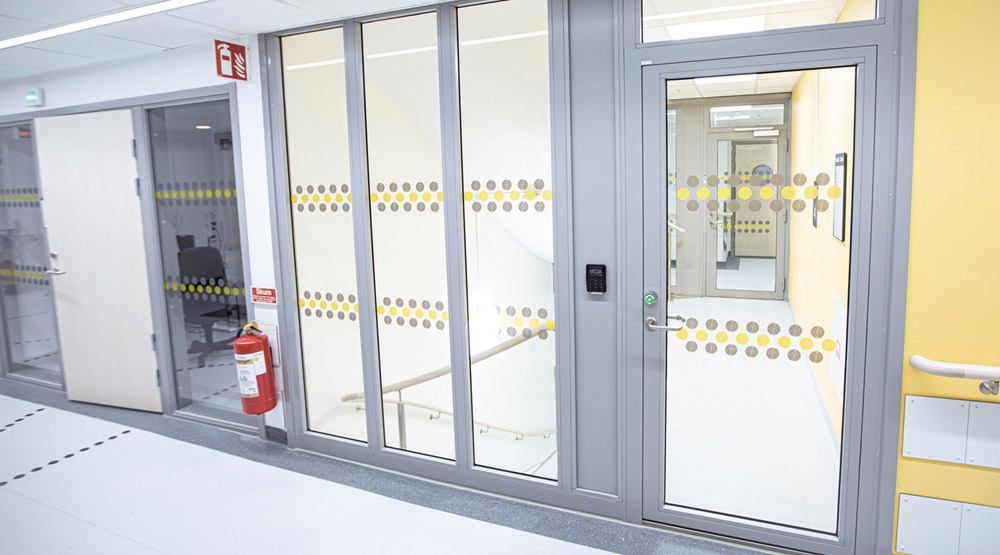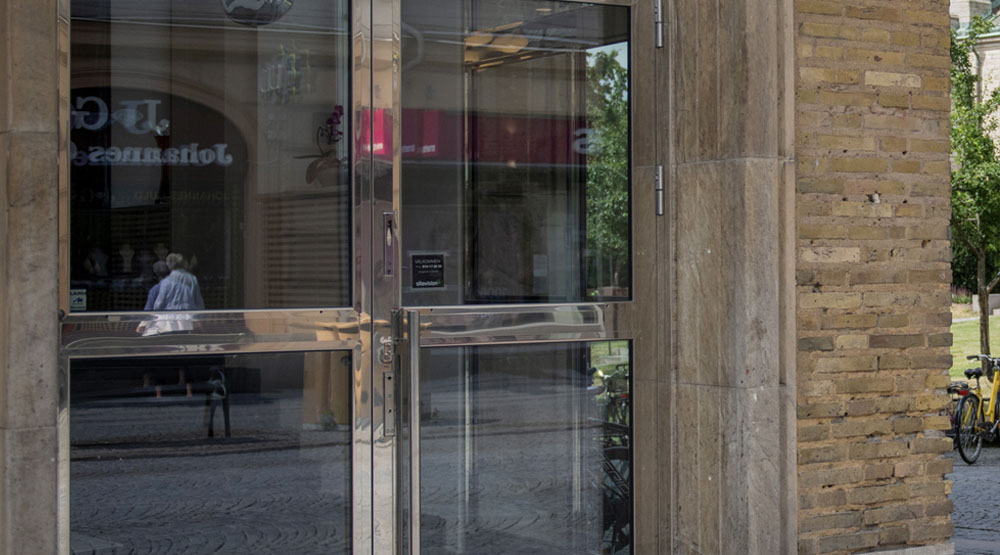 Which door should I have?
We always recommend that you contact one of our highly experienced sales representatives who, based on your needs, can tailor an optimal solution for you. For example, if you have a simpler need and estimate that the risk of burglary is fairly low, a lower protection class may be recommended in some cases. Our door for basements, warehouses, parking garages, storage rooms and the like is the model Security Door IB-BD, with protection class RC2.
Security doors with the highest classification
In case of higher burglary risk, or when what you intend to protect is of higher value, we usually recommend that we start with our absolute highest security-classified door in the range, Security Door SD 4. The door can then be equipped with automatic door and code lock for increased security. Finally, SD4 is also available in bulletproof FB6 (NS) and explosion-proof (EXR3) versions, both as a single and double door.
Burglar-proof doors with glass panels
A smooth door means a door without glass, completely clad in steel. Due to its simple design, this model is a more cost-effective solution compared to other models with glass. For example, in cases where the door is to be located in interior spaces such as basements or parking garages where appearance is usually less important, a plain security door is often chosen.
A steel-glass section is often chosen when appearance is of greater importance, for example as a door at entrances. Another example is also as a passage between different departments where you want to be able to see through while creating a boundary. These partitions are used in shop entrances, the public sector and in office buildings. We can build our steel glass partitions up to security class RC5, bullet resistance BR6NS/FB7NS and explosion class EXR5NS with glass. Because the glass is specially made, it does not give the burglar any noticeable advantage when compared to smooth security doors.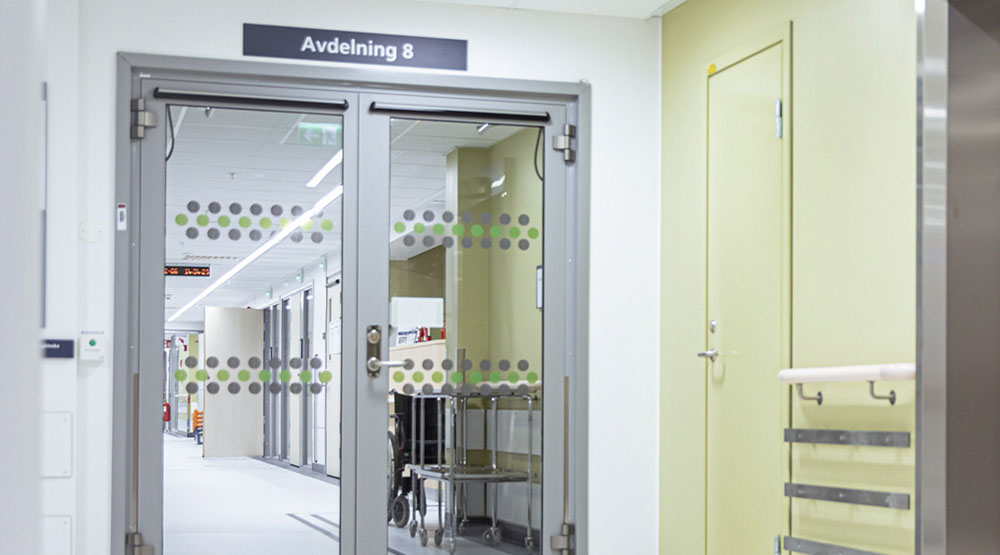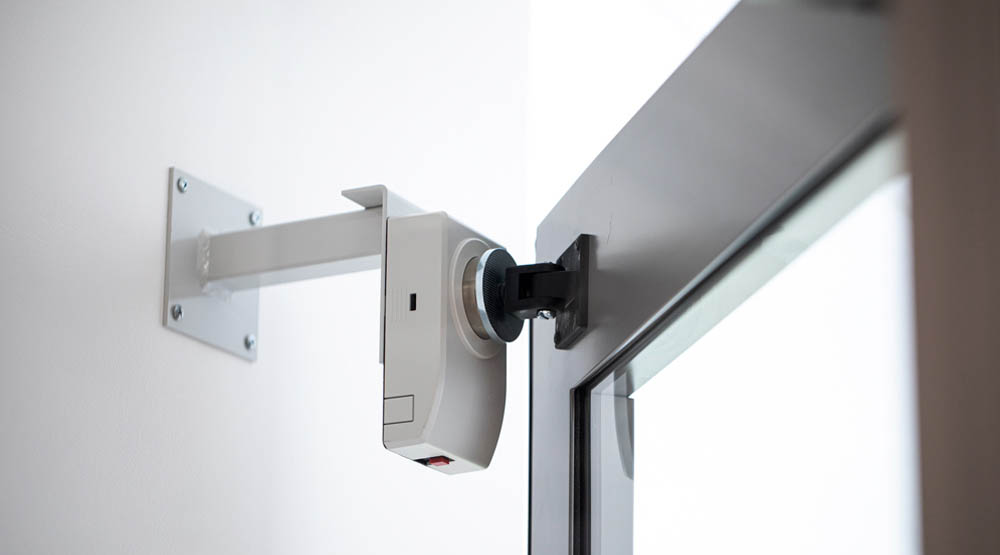 We make the solution complete with the right options and door electronics
As a natural part of our mission, we recommend the choice of locks, access systems, sidelights/overlights, door closers, thresholds, glazing, handles and give you design tips regarding colour, material finish and screen printing on the glass. We work with some of Sweden's leading suppliers of locks and fittings and can offer a wide range of options to make your security doors complete in terms of both security and function.
Swedish quality
MaxiDoor is an experienced door manufacturer that has been operating in Närke since the 50s. Today we specialize in producing customized steel doors for clients with high demands on special solutions and security. Our company philosophy means that we act as consultants and collaborate with our customers to create the most suitable solution for their needs. We have a long experience in the industry and have developed an expertise in the ability to balance aesthetics and function in our products.
Our customers are public institutions, authorities and companies. We offer a total solution that includes everything from idea, manufacturing, testing and installation. In addition, we act as a service partner and advisor to ensure that the building remains safe and the doors continue to function optimally.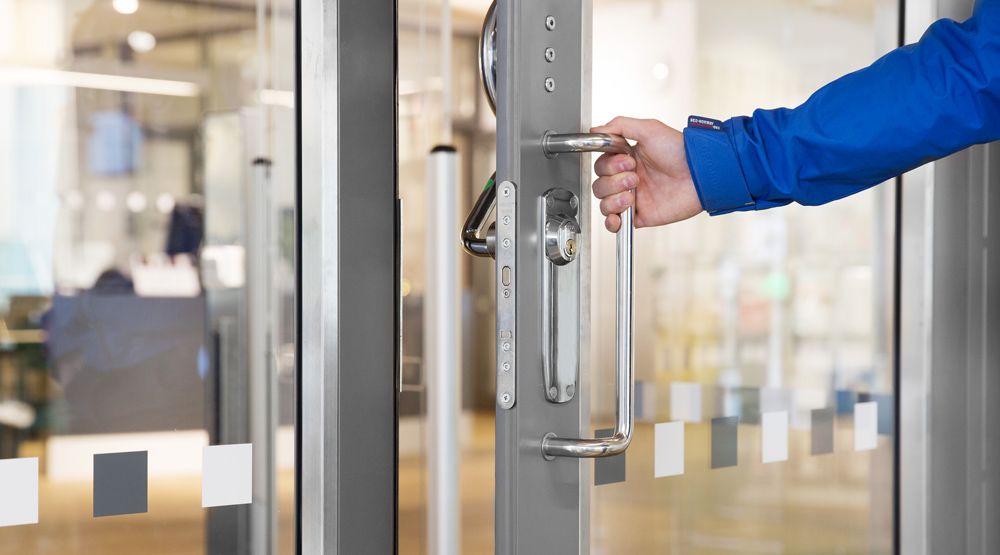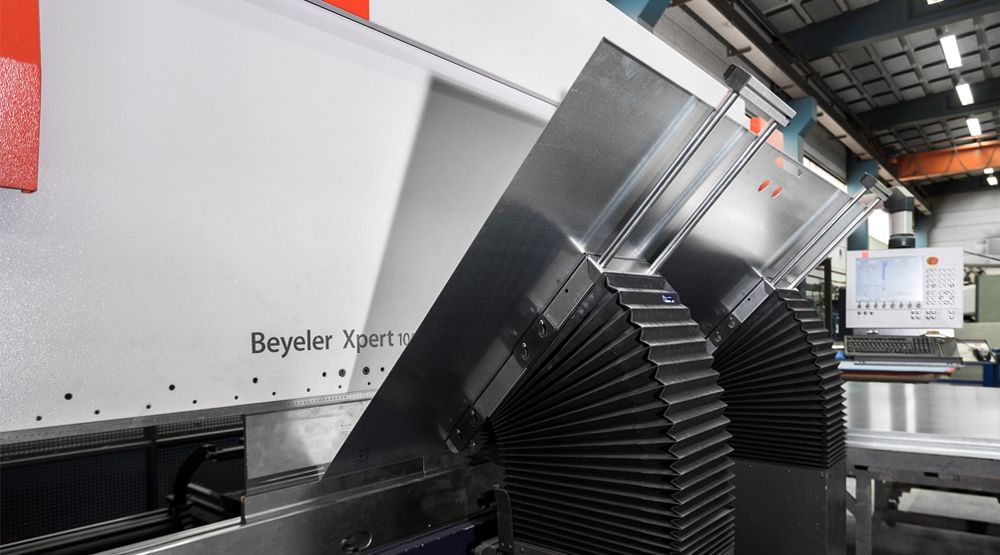 State-of-the-art industrial manufacturing
The doors are manufactured in a modern production facility at our headquarters in Frövi, outside Örebro. The facility has several advanced machines that allow us to customize steel according to customers' specific needs. The facility produces different types of doors, glass panels, shutters, security windows and special accessories.
Customization is our standard
We start from your drawings when we manufacture the doors. If there is no drawing, you can explain your desired function to us and we will produce the drawings for you. Since each customer's wishes and drawings differ, and often include special dimensions, we have developed the ability to quickly adapt our products to the customer's needs. Our customers are also offered ample opportunity to customize the size, materials and functions of the doors. We can also help you develop completely new customized door models with the desired fire and safety class.
MaxiDoor's experienced project managers accurately help customers find the best solution for their specific needs. We have the capacity to produce both large and small series of customized doors in a short time, making us an ideal partner for projects that require adaptability and speed.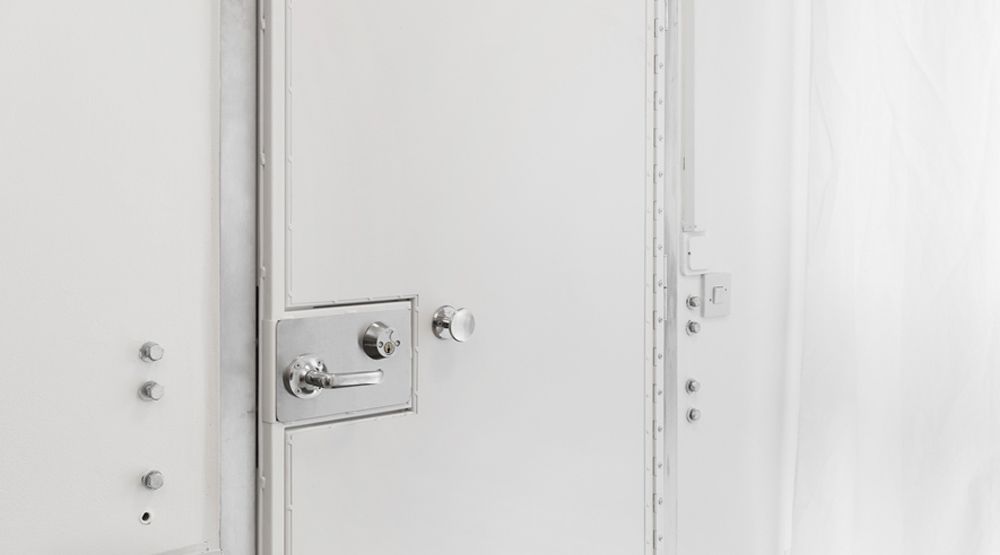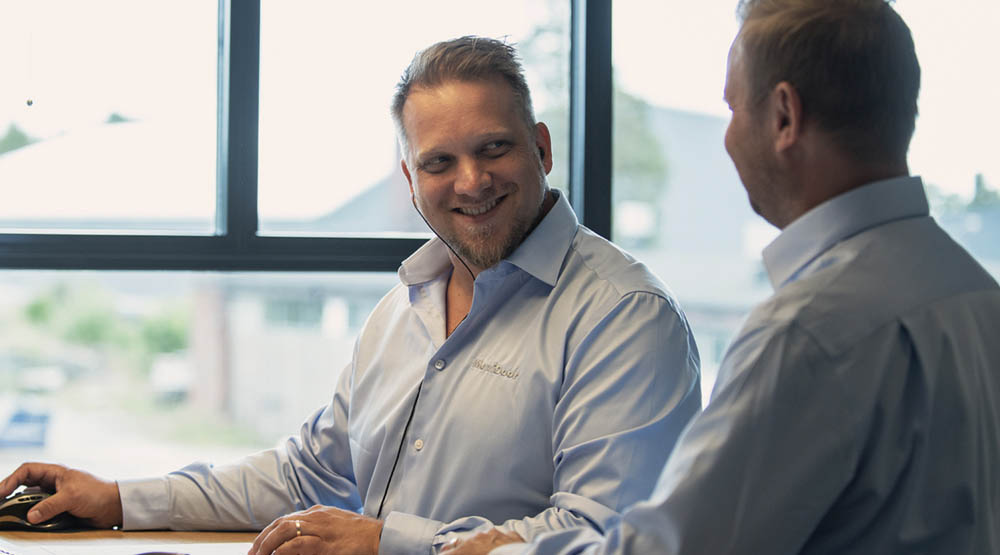 Hard to choose the right one? Talk to a door expert
Contact us at MaxiDoor for a tailor-made solution. We'll help you find out what protection rating your doors should have and put together a cost-effective total solution that includes everything from the door itself to a complete contract from start to finish.
Typgodkända dörrar i samarbete med RISE
MaxiDoor strävar ständigt efter att erbjuda högsta möjliga skyddsnivå för våra kunder. Vi är stolta över vårt samarbete med RISE, en framstående auktoritet inom forskning och utveckling inom området. Tillsammans har vi arbetat för att utveckla och testa våra ståldörrar för att säkerställa att de uppfyller och överträffar de högsta standarderna för brand- och säkerhetsskydd.
I videon demonstrerar vi våra dörrars pålitlighet i extrema situationer, inklusive explosionsrisker. Detta är en illustration av vår strävan att erbjuda säkra och typgodkända brand- och säkerhetsdörrar som ger trygghet på arbetsplatsen eller i offentlig miljö. Vi fortsätter att investera i innovation och utveckling för att säkerställa att våra dörrar är de bästa när det gäller säkerhet. Ditt förtroende är vår högsta prioritet, och samarbetet med RISE är en symbol för vårt engagemang för din säkerhet.