Work at MaxiDoor
MaxiDoor was founded in 1950 in Frövi. In 2018, the company had sales of approximately SEK 100 million and approximately 50 employees. The company manufactures steel doors and steel parts in its own factory, according to its own designs and is a complete partner to the construction industry.
MaxiDoor specializes in products and solutions where high safety is requested. The focus on safety means that MaxiDoor has the opportunity to offer consultation, advice and training in the field as a complement to the products. Since 2018, the Pomona Group, a family-owned development and investment company, is the principal owner of MaxiDoor.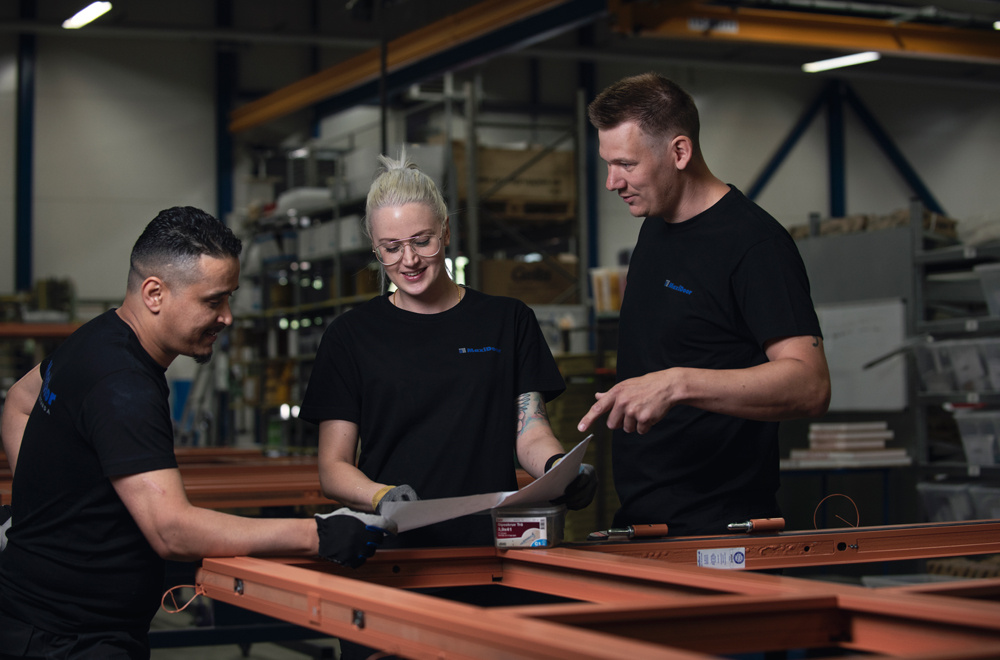 Interest form
If you are interested in working at MaxiDoor i, you are welcome to fill out this form and we have you in the pool among potential people who will be eligible for new jobs.
It is not required that you have any special training or experience to fill out the interest form. Even if you are currently in a higher education or upper secondary education, you are welcome to submit your information.