Fire doors
Fire doors are best installed in car tunnels, car parks, industries, schools, hospitals, stairwells and other public buildings. A fireproof building is not only a good investment but also a requirement. MaxiDoor provides a total solution with fire doors, fire shutters and other key factors for optimal safety.
Fire doors by classification
We have fire doors with different classifications and fire classes. Choose whether you need a single door or a double door. We also offer fire rated doors in special sizes. Our fire doors are sound rated.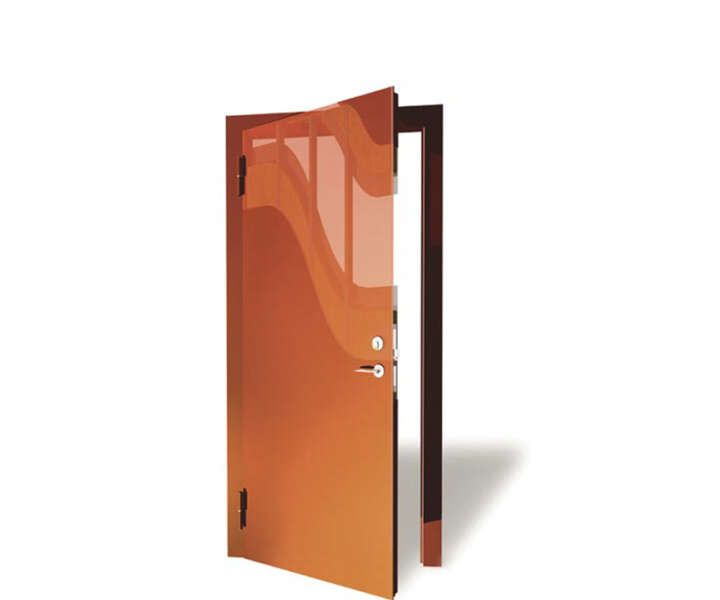 Fire resistance is one or more characteristics of the composite construction.
Fire A60
Flue gas density SA/S200
Swedish manufacturer of fire doors
A fire door is basically a custom-made steel door with the main function of protecting both people and buildings from smoke and fire development. The main function of a fire door is its ability to isolate spaces for a certain period of time. Compared to ordinary wooden doors, a fire door makes a big difference in allowing the fire not to spread and also allowing people to make a safe evacuation in time.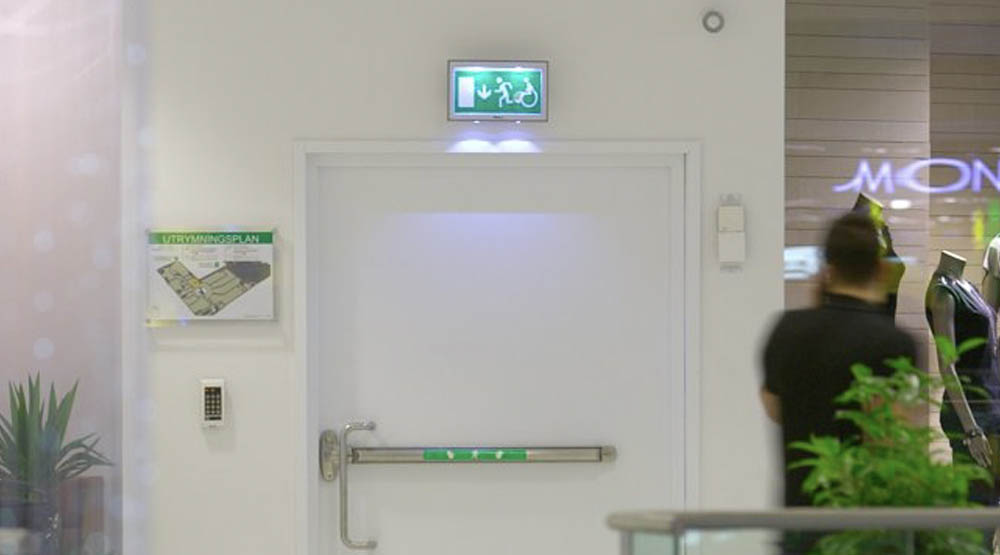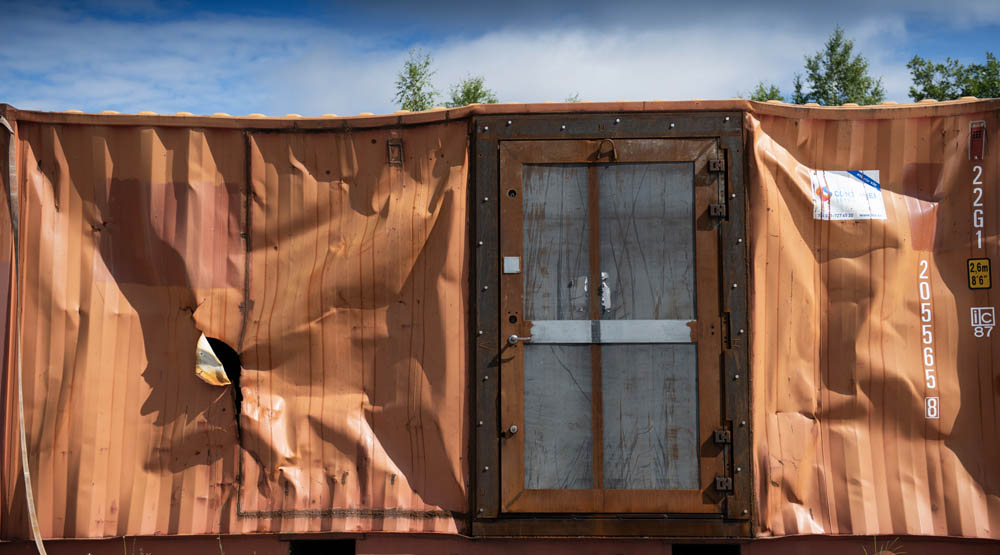 How long can the door withstand direct fire?
Depending on the type of fire door and its fire rating, it can withstand direct fire for different time intervals. The most common models have a resistance time of between 30 and 60 minutes. This should be sufficient to minimise smoke and fire development until the fire can be extinguished.
Choose the right fire door for your building
Fire doors and safe exits are required in all buildings. Apart from the appearance, the difference between fire doors is the safety rating and mainly the fire rating of the door. A building may require a lower fire rating when, for various reasons, the risks are not considered to be as high. Factors that determine the fire rating of a building may include the size of the premises, the number of people who will be in the premises, the number of staircases and much more. Fire doors are often placed near stairwells to provide a quick exit in the event of a fire. Doors should also only open from the inside to protect the exit. Finally, it is also important that doors are kept closed at all times and in exceptional cases when doors are open, there should be an automatic mechanism linked to the fire alarm that closes the doors at the sign of a fire.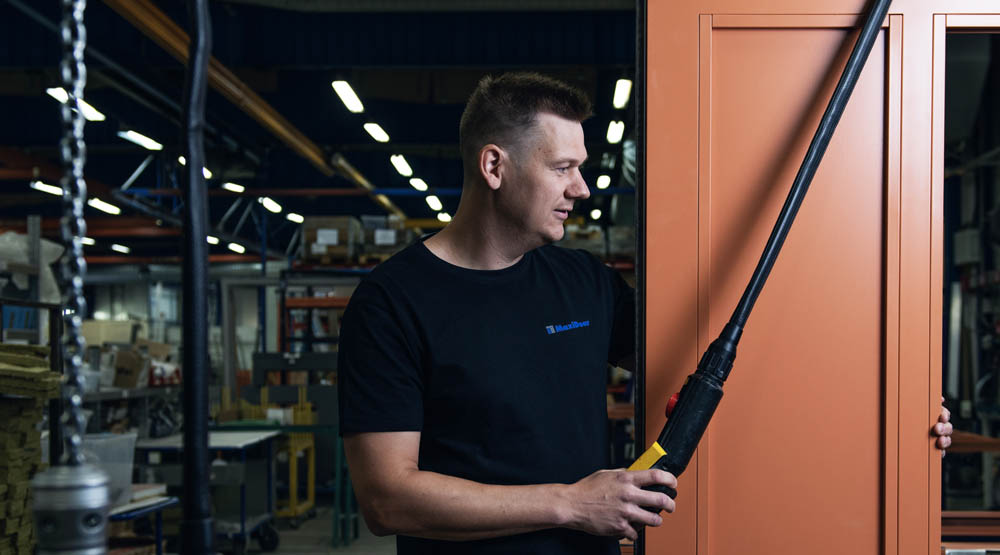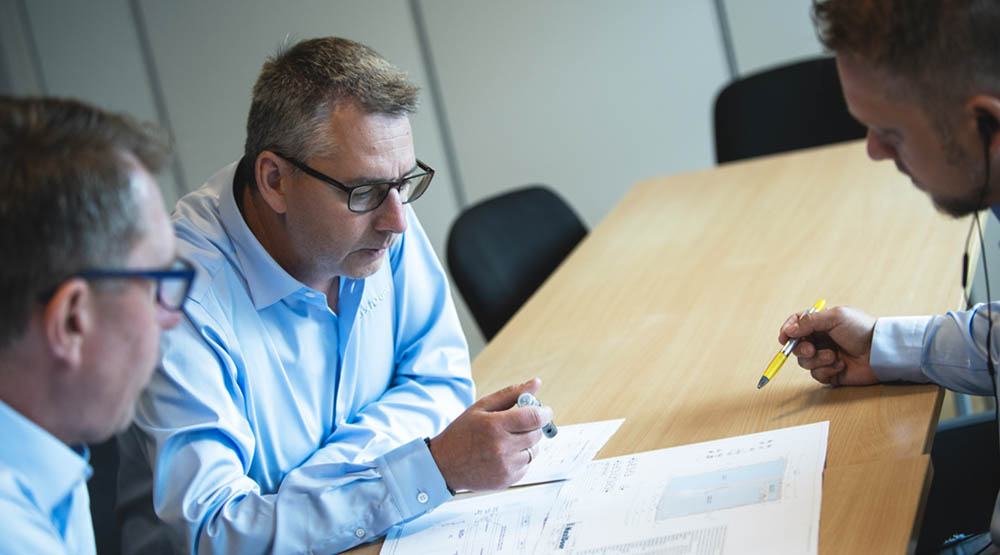 What fire class do I need?
Without being familiar with building work, it is very difficult to determine offhand what classification is required for your building. Of course, as with many things, you may choose to have the highest safety rating even though the building does not require it, because you value your own safety and that of the building. Based on guidelines from architects and building documents, there are three classes: E, I and W, followed by the time in minutes that the door resists direct fire. For example, a standard apartment door may have EL30 and thus 30 minutes of fire resistance. You can read more about the meaning of each specific letter at this link. Finally, if the door is rated Sa or s200, it means that the door also has higher protection against flammable gases.
Get help from experts and get the right advice
At MaxiDoor, we have over 70 years of experience in manufacturing and installing fire doors. This means we can help you find out the required rating and other insights that may be important before you invest in new fire doors. After all, it's a very important investment that many times you only make once. After that, you need to be able to rely on the quality, durability and function of the door for many years to come. We will help you with your purchase and analyse it from several angles to give you the best overall solution. A unique aspect of MaxiDoor is our ability and experience to develop special solutions and features if we believe it increases safety or function. Contact an advisor and we will help you!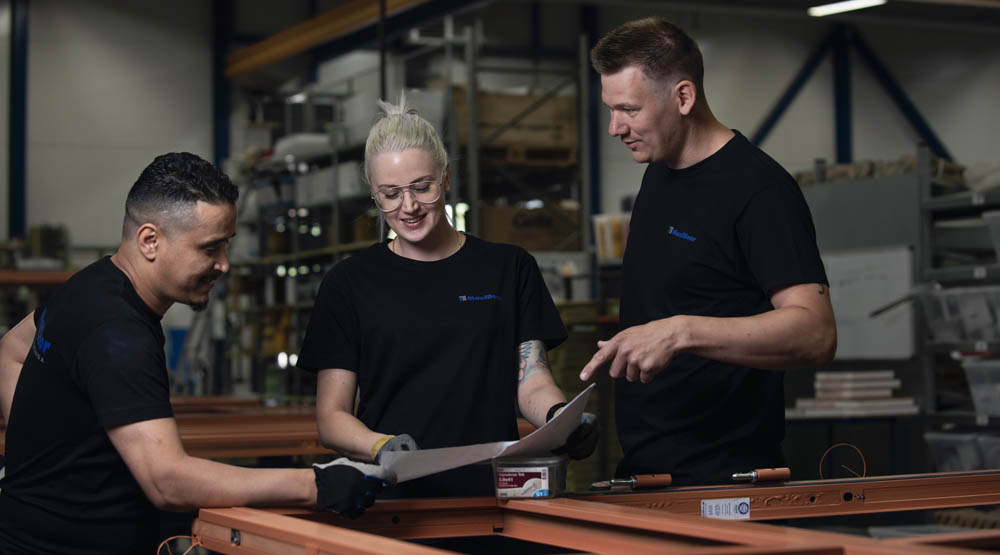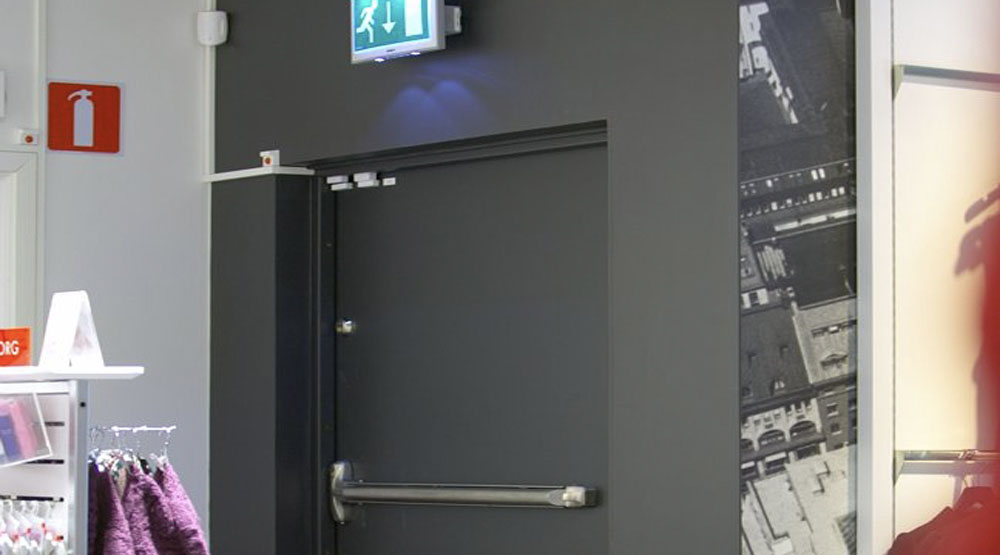 Decisive in case of insurance claims
Insurance companies recommend that the entire property be equipped with fire doors at all critical passages. This includes all partitioned areas that separate offices from production premises or offices from stairwells. The reason for this is to be able to limit the spread of the fire to the space where it started. For example, if there is a fire in a workshop and the fire spreads to offices and there are no fire doors and fire rated walls to offices, deductions will probably be made from the claim.
Before you take out insurance, we recommend that a competent surveyor comes to look at your building and suggest improvements to your fire safety. This could include choice of materials, doors, walls and alarms. It's always smartest to be proactive and invest in your fire safety before something happens.
All MaxiDoor fire door models have undergone fire tests
Our doors are tested at the governmental RISE (Research Institutes of Sweden) by subjecting them to stresses that simulate a real fire. This includes flame throwers, furnace and smoke tests.
Fire tests are carried out in an oven where temperature determines the resistance of the door depending on how long the door does not rise to a certain temperature or start to catch fire. The result gives the door a number that indicates how long the door can withstand direct fire.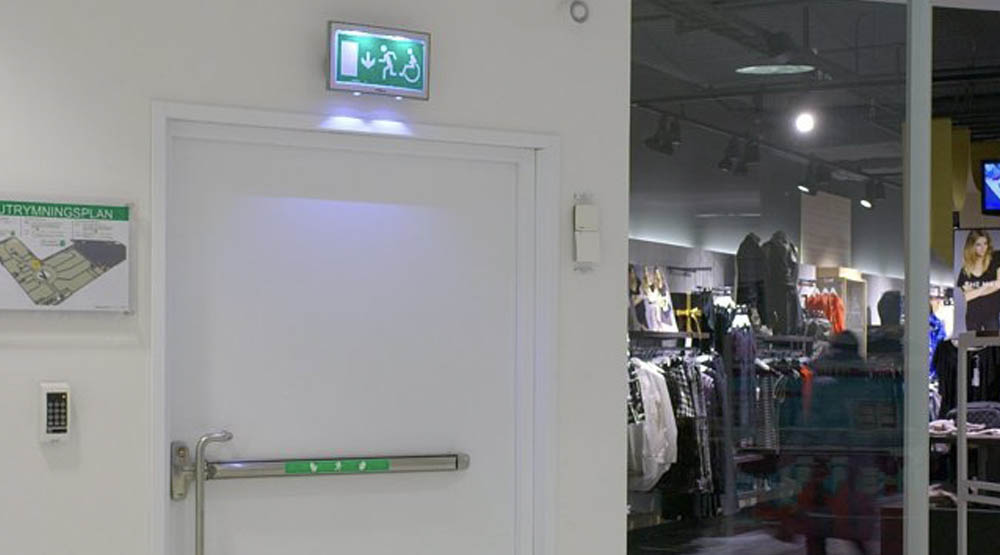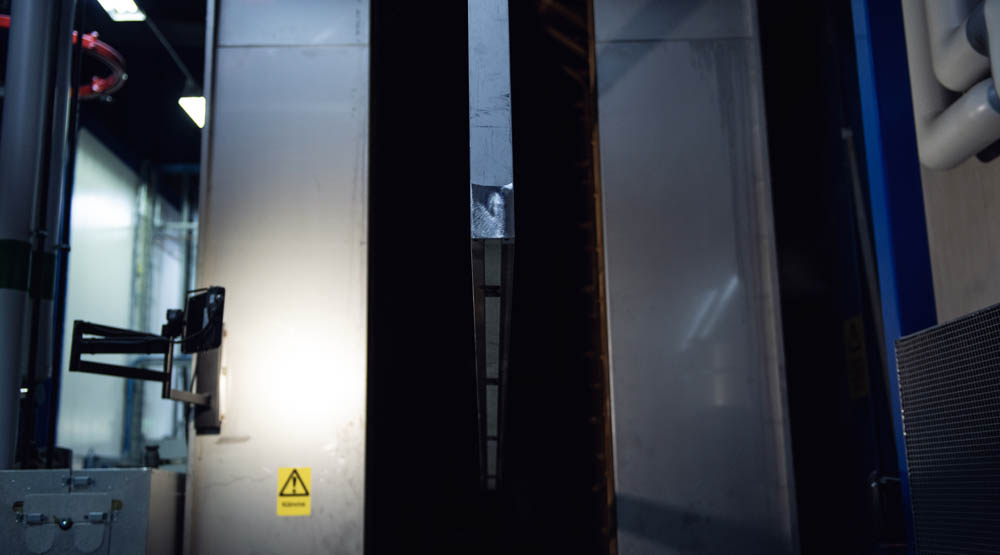 Fire testing in practice
When a door is to be fire tested, the door is usually used as an opening to a large furnace. The oven is then fired at high heat for the number of minutes for which fire classification is sought. The full time range that can be tested is: 15, 30, 45, 60, 90, 120, 180, 240 and 360 minutes. This time classification is then combined with the various additional designations.
The new standard requires the door to be fire tested both inwards and outwards. For the door to be considered approved, the temperature of the door needs to be below a certain level, as described above. The door must also not catch fire during the test.