MaxiDoors various doors in Resistance Class 3 or Protection Class 2 (SSF200).
In this post, we explain what RC3 security doors are and for what purposes they are suitable. We also explain when a higher burglary classification may be required. MaxiDoor has several door models that meet Protection Class 2, or RC3. This includes doors that have RC3 or higher. Below are our best-selling doors in Protection Class 2 or higher.
Why is SD-BD a good choice?
Our RC3-rated door SD-BD is our best-selling security door and the reason is, among other things, the door's versatility with both high protection class and fire class. The fire class is A60, which means 60 minutes of fire resistance. This is double the fire protection compared to what is most common for RC3 security doors: EI30. Our RC3 is a very cost-effective door in terms of equipment. If necessary, the door can also be further reinforced for bullet resistance FB4.
What are the requirements for a Protection Class 2 door?
The official requirements for RC3 security doors include an attempted break-in by a motivated burglar using screwdrivers and a crowbar. The door can withstand a burglary attempt for 20 minutes with an effective attack time of 5 minutes. A burglary attempt with a crowbar is a relatively violent and noisy project. Thus, the burglary should be detected by, for example, the property owner, cameras, alarms, passers-by or neighbors within the time of completion of the burglary: about 5-10 minutes.
Where are RC3 doors used?
An excellent door for use in the internal structure of buildings. It can work well as an intermediate passage in government buildings, offices and internal entrance doors. RC3 security doors are difficult to force, while maintaining high security and fire protection.
When is Protection Class 3 required?
An RC4 or RC5 is recommended for external doorways such as entrances to buildings that contain high value directly inside the door. This may include schools, hospitals, shops, business premises, parking garages, etc. The outermost entrance should always offer sufficient burglary protection to prevent a break-in. Either it is interrupted prematurely or the thief does not succeed.
Minutes for protection classes - what applies?
For example, an RC2 door should withstand 3 minutes of effective attack time. This may sound like a very short time. But read below what to keep in mind when analyzing these figures:
Door testers and burglars
Tests for door classes are carried out by very experienced personnel who work almost daily with breaking doors and thus have a good knowledge of the weaknesses of doors. It can be assumed that the average burglar does not have equivalent knowledge or experience. Thus, in most cases, a burglar should take longer than a door tester.
No guarantee that the door can be broken into
Just because the door is approved to withstand 3 minutes of active burglary attempts does not mean that after exactly 3 minutes the door can be easily broken open. For both the door tester and the burglar, it is very possible that the door cannot be broken open at all. What the test means is only that it has not been possible to break open in less than 3 minutes of active attack time. Note that the tests are carried out several times with different methods.
Circumstances should add time to minute entries
Door tests are conducted under normal circumstances. In many cases, a burglar does not have this luxury but is exposed to stress factors such as alarms, barking dogs and the like.
The conclusion is that, in reality, the doors are often a very impenetrable barrier that takes longer than indicated to break, if at all. Those who will succeed in breaking the door belong to highly motivated and experienced attackers equipped with heavy tools. In addition, they should be able to take their time.
Variants of SD-BD
An RC3-rated SD-BD door can look very different. The two most common designs are listed below:
RC3 with glazed roof
This model usually offers one or two windows with safety glass. Or, as in the picture above, a full pane of glass. A door with a glazed handle offers many advantages, but mainly it makes it easier to see a person behind the glass. This allows you to deal more quickly with guests or staff being let through, for example. Glass doors of various shapes are popular with our clients as they allow more light into the premises, which contributes to a more pleasant working environment.
Smooth or solid RC3 door
The most cost-effective and simple RC3 door. No glass and therefore no possibility to see through the door. The front panel is made entirely of steel and can be painted in any color. Gray or black are among the more common colors. Used in contexts where function is more important than appearance. Can apply to archives, storerooms, offices, industries and more.
Door accessories in Protection Class 3
Together with our partners, MaxiDoor provides a complete solution that usually includes a door, lock case, door closer, magnetic contacts, frame, access control system and associated alarm. Based on your needs and the location of the door, we have ready-made packages to recommend that include the most popular and cost-effective solutions.
Rule lock
If a mechanical lock is used, we recommend Assa 7787-50 or double Assa 410/411-50.
Both these Assa models are certified according to SS-EN 12209 and SS 3522 class 3.
Receivers
MaxiDoor typically uses Assa 1887/1487 or Exma Rapid motorized strike plate.
Patio doors are available with either Fix 560 garage rule or 1396/2396 edge rule.
Reinforcements
4mm breakout protection is usually included on RC3 security doors from MaxiDoor.
Other accessories
Installation zones, terminal block, kick protection, sealing strip, door closers, magnetic contacts, end-of-power, end-of-life, motor locks, lock piston caps, water deflectors and more.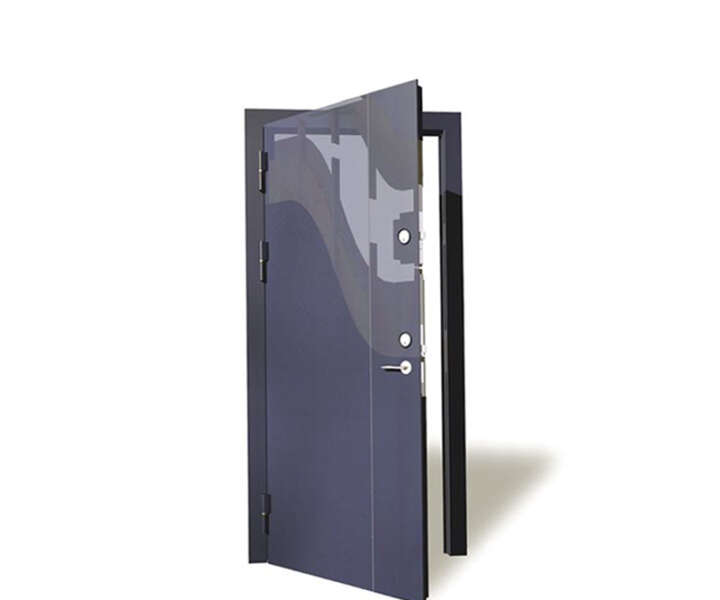 Comprehensive protection against both fire and burglary.
Fire A60
Burglary protection RC3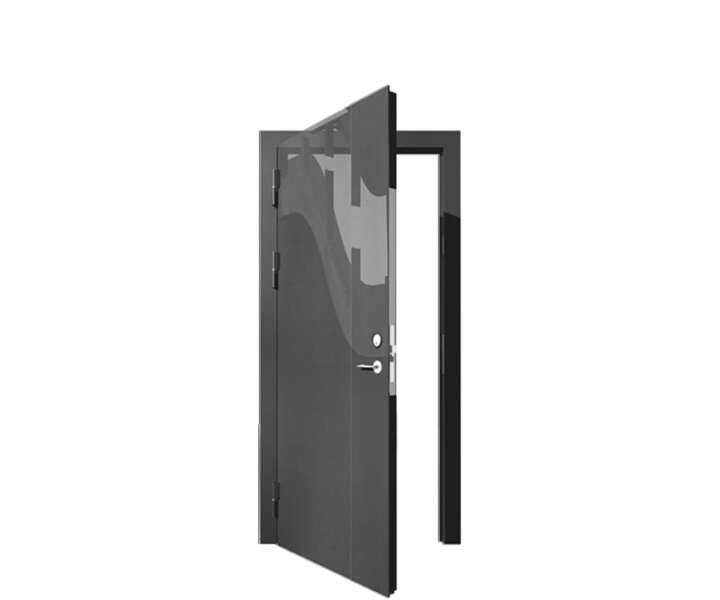 The highest security-rated door in the steel door range.
Fire EI15EW60, E60
Burglary protection RC4